Dear Diary… week ending 3rd April
6th April 2020

Dear Diary… week ending 10th April
15th April 2020




Be lured off the beaten track to eight hidden gems of the Causeway Coast and Glens. Discover stories of sea gods, shipwrecks and sídhe-folk at sites where epic vistas hold secrets waiting to be discovered.
The  heritage trail app will allow visitors to discover the sights, sounds and secrets of their location with exclusive photos, interactive experiences and dramatic audio pieces inspired by the myths and folklore linked to the site.
Each visit will be supported by accessibility information on what's there, what's near, and instructions of how to get there. There are sites for people of all abilities, from the relaxed to the more adventurous.




The free Echoes of the Causeway app is available at Google Play for android devices, or through the AppStore for iOS. You can download a brochure from the Resources page

HERE

.
You can listen to the dramatic pieces created for the app through the links below:
Writters (in alphabetical order) –
        Moyra Donaldson
        Dominic Montague
        Claire Savage
        Jane Talbot
Voice actors (in alphabetical order) –
        Matthew Forsythe
        Nicky Harley
        Anna Healy
        Brian Hutton
        Terence Keeley
        Abigail McGibbon
        Claire McMahon
        Faolan Morgan
        Maeve Smyth
Composer & Sound Designer – Garth McConaghie
Photography – Martin McKenna (Nightskyhunter)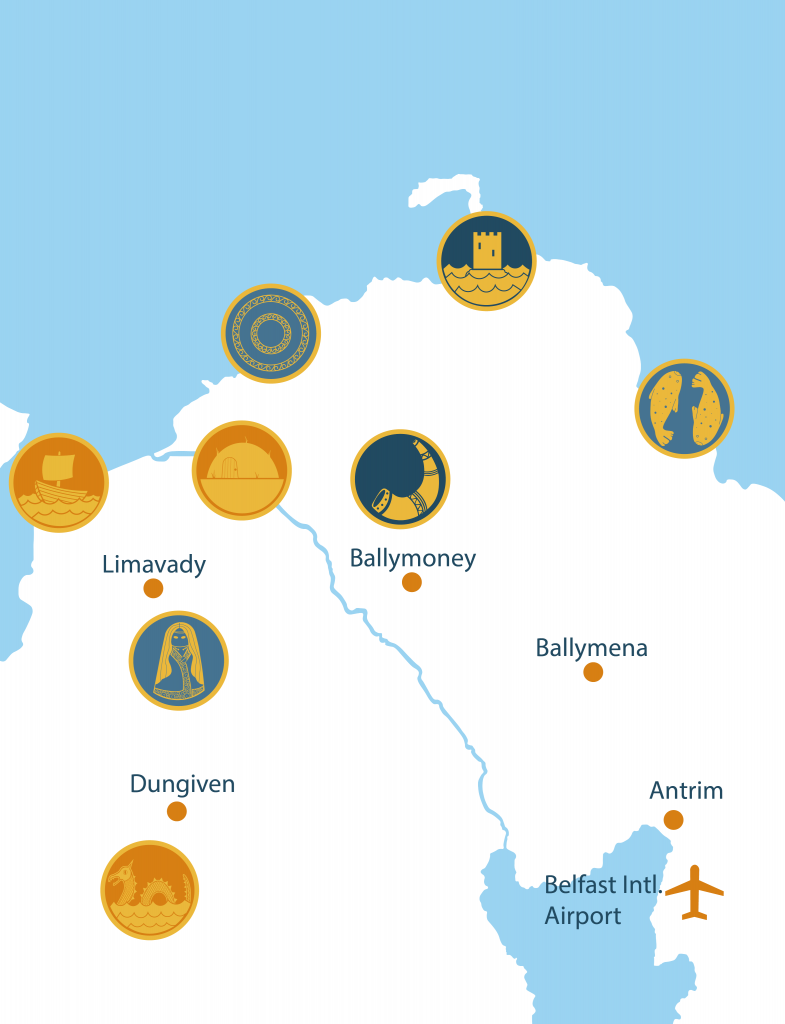 This project was part of the European Year of Cultural Heritage 2018, supported by the National Lottery Heritage Fund, Department of Communities, Tourism NI and Causeway Coast and Glens Borough Council. You can read the official launch press release

HERE

.