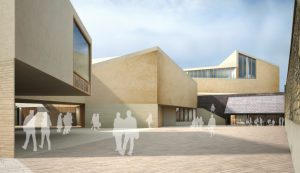 Coleraine Regional Museum at the Market Yard:
· A place connecting local people with their heritage and positioning them in the wider world.
· A place to inspire and enthuse people about the rich heritage of the area.
· A place for keeping community memories alive and caring for the collection.
· A place to draw people in.
· A regional service for museums across the Causeway area.
As part of this planning process the Causeway Museum Service Outreach Officer has worked on a number of
projects including Market Yard Memories and Market Yard Arts. Also check out the Bringing the cows back home
project.