We're very excited that it is nearly time to start the process of laser scanning and photogrammetry which will allow us to reconstruct the statue group from Boyd's Yard, Ballycastle. The scanning process will be taking place in Ballycastle from Wednesday 20th – Saturday 23rd November, 10.30am – 4pm.
John Meneely (Queens University Belfast) will be leading the process, assisted by Museum Service staff and members of the Friends of Ballycastle Museum. John will also have computers and a 3D printer on hand to start playing around with what we scan. Have a look at some of John's previous 3d scans over at Sketchfab.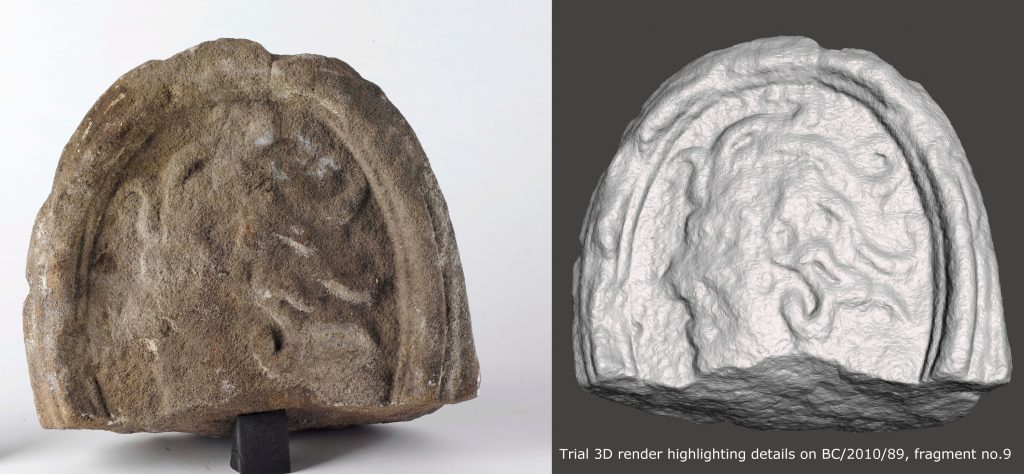 If you are interested in dropping in to view, or participate in any part in the scanning, photogrametry, digital manipulation or printing, please get in touch and let us know. It's free, but space is limited, so we can't guarantee access unless we know your coming!
We will also be holding a public reminiscence session – complete with tea and buns! – in the Mayor's Parlour, Sheskburn House, on Friday 13th December at 10.30am. Come along, have a chat, bring your photos and share your memories of the Boyd Manor and the statues over the yard.
For more information on the project, contact Museum Services at cms@causewaycoastandglens.gov.uk