Language and Place across the Causeway Coast and Glens
This year's Fireside Talks programme features a series of five talks by guest speakers who have used recent or ongoing projects to explore the local use of language and some of the lesser-known places of the Causeway Coast and Glens.
To book your place on what is sure to be a fascinating talk series, contact Museum Services at cms@causewaycoastandglens.gov.uk.
19th January
Lauren Ní Néill, Conradh na Gaeilge
Places, Language and Our Shared Heritage: Logainmneacha Chúige Uladh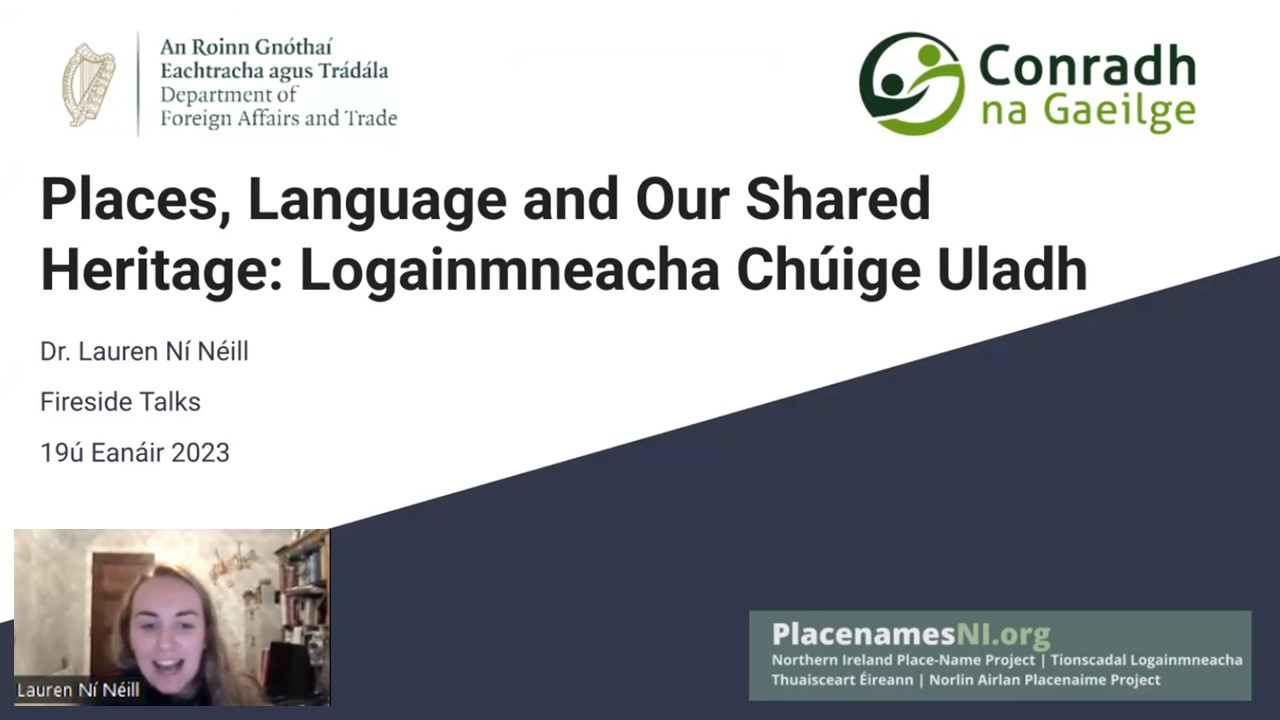 26th January
Keith Acheson, National Trust
Lesser Known Causeway: The not so well known names, people and places of the Causeway Coast.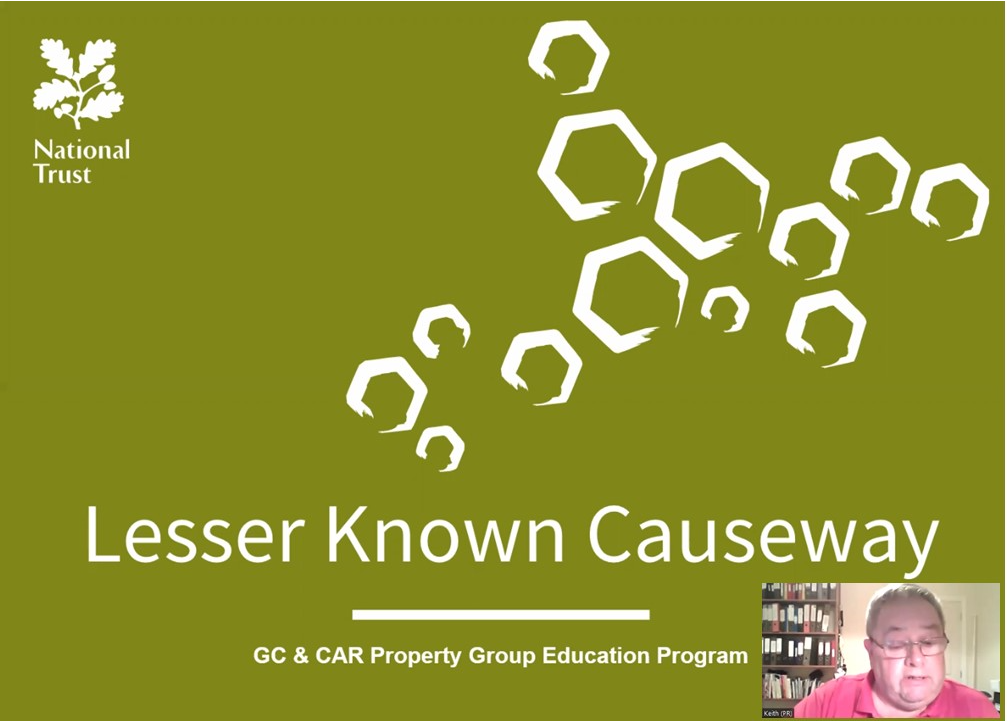 2nd February
Grainne Milner-McLoone, Ulster University
Local Tunes, Culture Tails: Place and Identity in the Songs of Sam Henry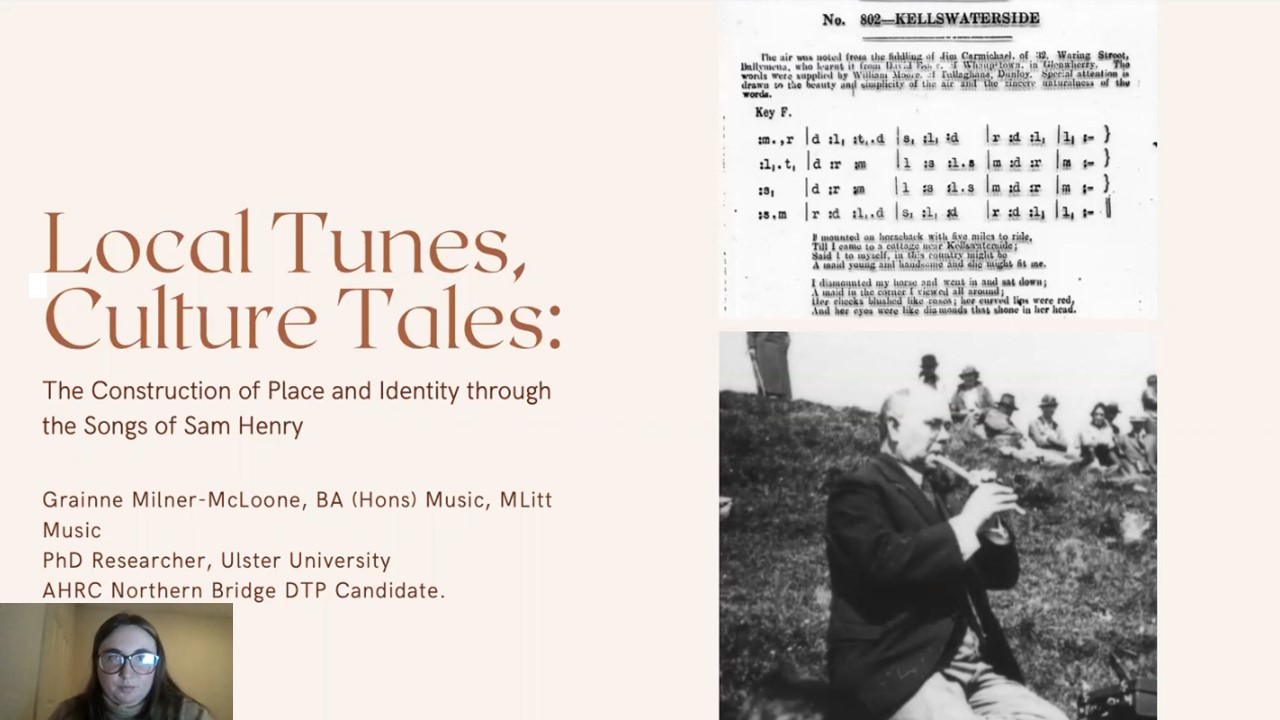 9th February
Matthew Warwick, Ulster-Scots Community Network
The Ulster-Scots dimension in Sam Henry's Songs of the People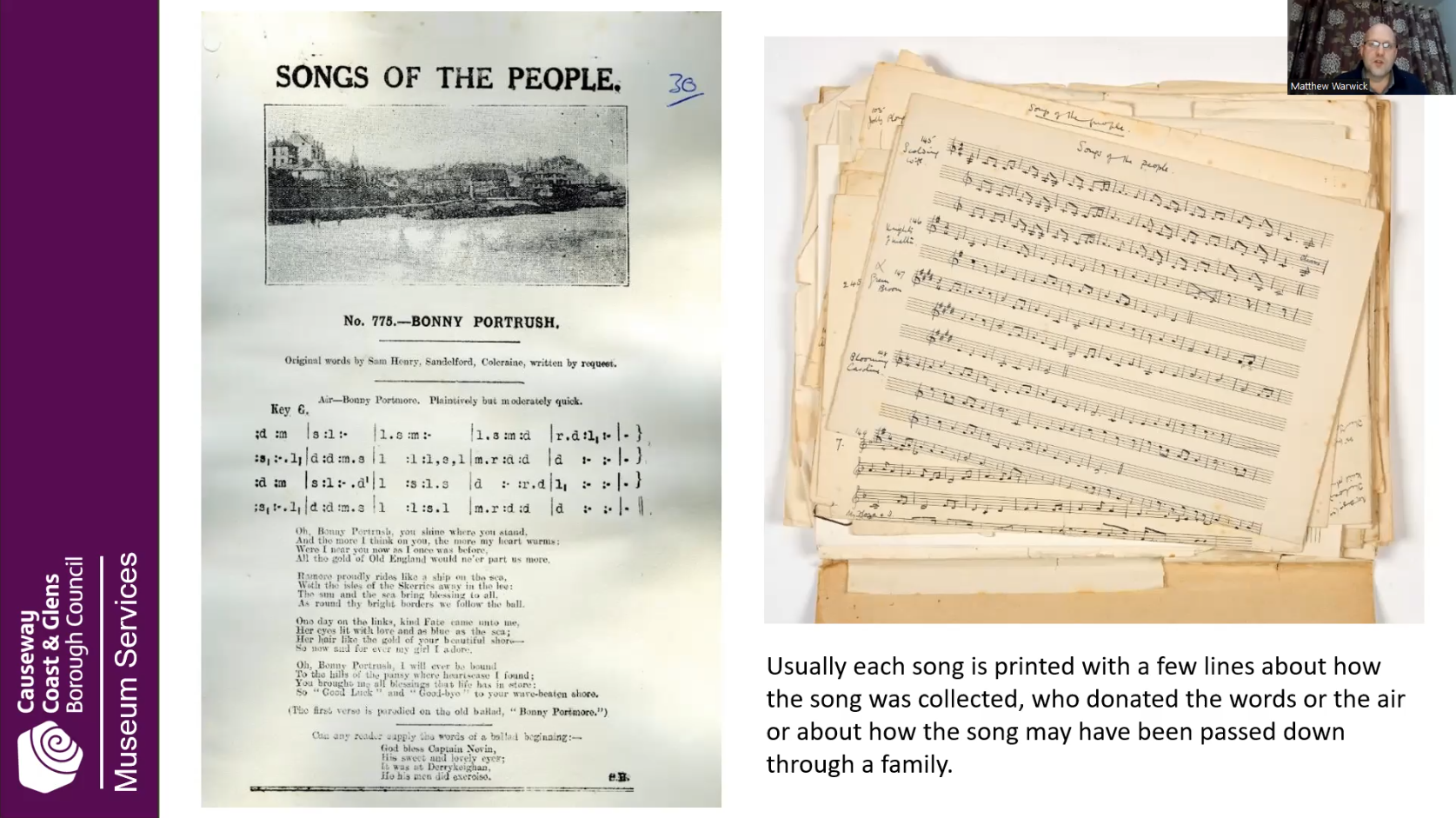 16th February
Rachael Garrett, Causeway Coast and Glens Heritage Trust
Uncharted Histories: putting local stories on the map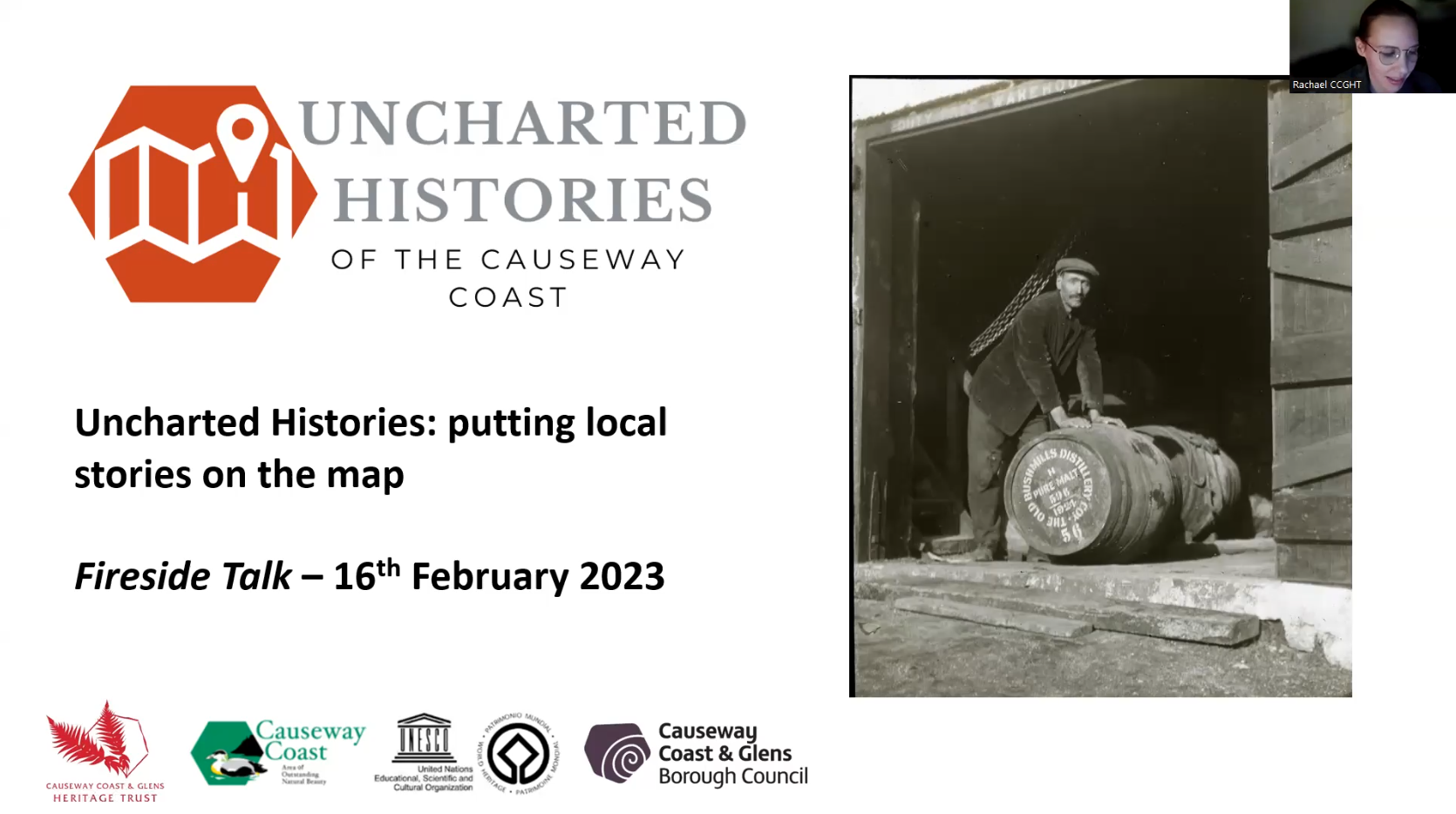 You can also view all these and many of our past talks on the Causeway Coast and Glens Museum Services' Youtube Channel.