Asian over 50s
Coming out of the house, meeting people, discussing your problems. That was the start of a change in my life.
---
Index of topics
"It changed my life." – Origin and activities of Asia over 50s Club
"The memories are there." – Where do we come from? Life stories
"You learn about each other." – Childhood, married life and raising children
"We complemented each other." – Migration and work
"You learn to give and take." – Everybody goes through the same problems.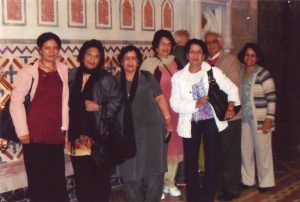 ---
Extra material